ImSanta.Org provides a full range of Santa services including home visits, business promotions, holiday parties, special events, phone and video calls, personal letters, autographed photos, and more. Santa is also available for photo shoots, commercials, media interviews and film roles. We can also provide Mrs. Claus, Elves and other helpers.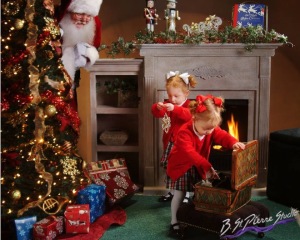 Santa can make this Christmas one to remember. Bring Santa in for a personal appearance with your family, business, organization or event. Or have direct contact with Santa by phone, FaceTime, Skype, Instant Messaging, regular or video email or letter. Explore how Santa can help make this Christmas the best one yet.
We have a large network of experienced, professional Santas (as well as Mrs. Claus, Elf & helpers) we can book for all types of events throughout New England. All take their role seriously and strive to provide a magical experience for everyone. Santa is comfortable working with all types of adults and children of any ages. He can be gentle and quiet with the reluctant 3 year old. Or join right in to lead the Conga line at the lively adult party.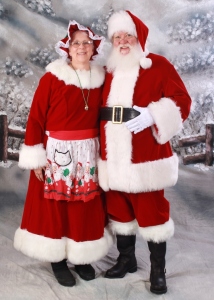 Santa will help any way needed from passing out gifts, posing for pictures, talking with children about their wish lists, reading a story, leading songs, acting as emcee, or just stopping in to wish everyone holiday cheer.
In addition to attending Santa schools, workshops and conferences, these men and women bring varied skills to the performance including storytelling, singing, puppetry, musical instruments, magic, public speaking, balloon sculpting, comedy, face painting, creative dramatics, ventriloquism and more. Some know basic American Sign Language, foreign languages, and how to work with special needs audiences. With a large number of Santas to choose from, we do our best to match the best Santa to the client's needs, budget and situation.
Our Santas wear top quality suits, in various styles, with upgraded accessories like real leather boots and belts, white gloves, bells, and more. Most have real, full white beards. All have clear background checks and most carry special performer liability insurance.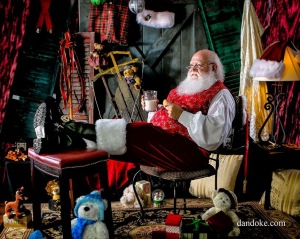 Head Elf Dan Greenleaf 
Our principal Santa is the real thing!  Head Elf Dan Greenleaf is a real-beard, real-belly, experienced Santa who does scores of home & office visits, holiday activities, business functions, personal appearances, special events and personal communications (letters, phone calls, live video chats) each year. He is also experienced as a speaker, film & stage actor, writer and educator. With 35-plus years as a teacher, coach, public relations specialist and business manager, he brings marketing and organizational skills to enhance Santa's visit.
He is the official Santa for the Dana Farber Cancer Center/Boston Children's Hospital Jimmy Fund festivities, the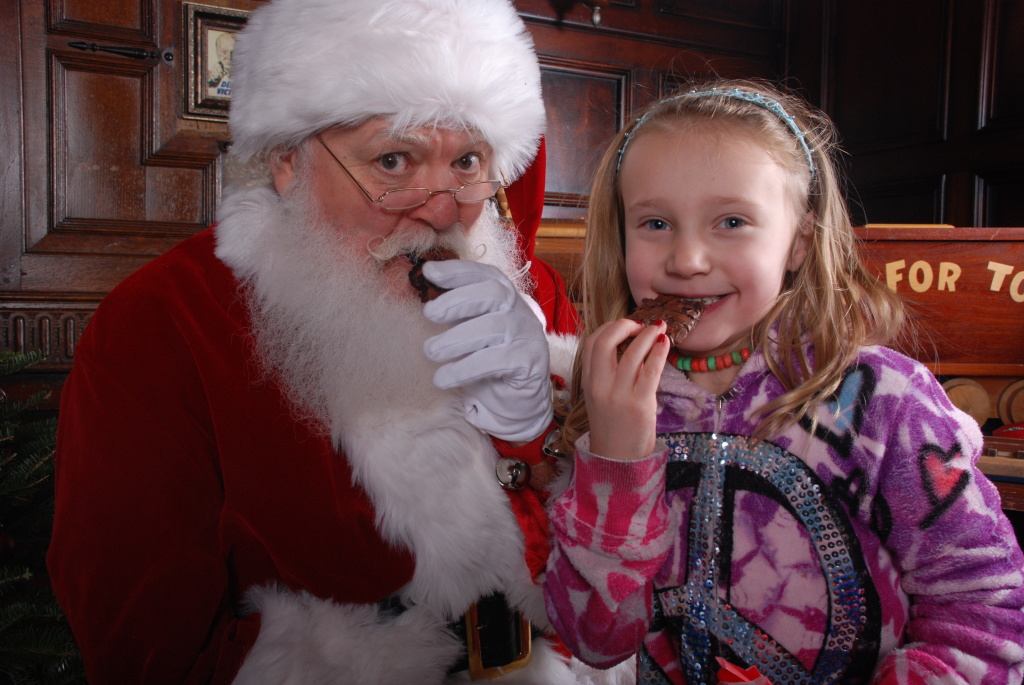 Massachusetts Horticultural Society Festival of Trees, Dedham (MA) Square Circle Holiday Stroll, InTown Manchester (NH) Holiday Marketplace & Christmas Parade as well as numerous businesses and organizations.
A co-founder and leader of the New England Santa Society, he is also a member of the International Brotherhood of Real Bearded Santas, Nationwide Santas, North East Santas, Connecticut Society of Santas, International Society of Magicians, and Greater Manchester Chamber of Commerce. His beard, established in 1969, is registered with the International Beard Registry (#).
We also offer a variety of other characters (Atnas the Wizard, Whitebeard the Pirate, Uncle Sam, etc.) for children's parties, family entertainment, and events. All characters are available for photo shoots, commercials, media interviews and film roles.